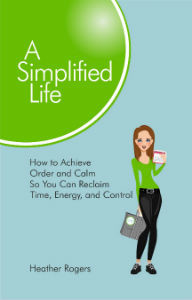 Have you ever wondered what it would be like to write a book? Me too! After researching how to write, publish, edit, launch, market and sell a successful book for over a year, I was really overwhelmed. I did not want to learn an entire new career so I decided to hire a book coach. Anita Henderson with Write Your Life was recommended to me as an amazing help with everything I would need to write my book from A to Z.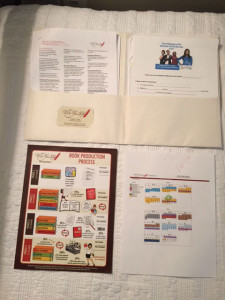 After meeting with Anita and signing up for her program, the first step was coming up with goals, a deadline (1 year which is August 2016) and a calendar to keep me on track during the process. I then spent weeks on who my audience would be, what I should write about (I had a pretty good idea) and getting my plan (calendar) in place. Next, I spent months writing as much content as I could think of plus lots of brain dumps that hopefully no one will ever see.
I sent all of my content to Anita who rejected it as kindly as she knew how. Needless to say, I was FREAKING OUT!!! I had spent months on what I thought was pretty good stuff. I called my very talented friend Cathy who came to my rescue. She read my stuff and discovered I was writing two different books. One was for professional organizers to read and one was for my clients. This was a huge lightbulb for me so we started an outline for the book written with my clients in mind.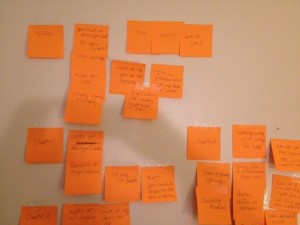 As you can see in the photo, we put hundreds of orange post its on the walls of my office. I have to admit – it was so much fun brainstorming with Cathy and was exactly what I needed to start my book over in the right direction.
After more months of writing and a little editing, we sent 5 copies of the first draft to beta readers (people who could give me honest feedback on my book). This was a very important part of the process and although getting constructive criticism is hard, it helped me shape and change the book, A Simplified Life, for the better. After sending their notes to Anita, my copy editor (Candace) went to work.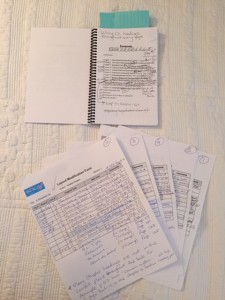 After the painstaking editing process, I got to work with the graphic designer, Debbie, on the book cover (I had seven to choose from – I liked them all), layout design, and the charts and graphs that are in the book. I had no idea how much work goes into this whole process. Every little detail was looked at hundreds of times.
Throughout this past year, we have had numerous discussions about marketing the book. Anita wrote her own book "How to Market Your Book Free" which has tons of great information in it. I also read APE (Author, Publisher, Entrepreneur), attended a workshop on writing and selling your book and have been taking lots of webinars by famous authors and speakers like Brian Tracey.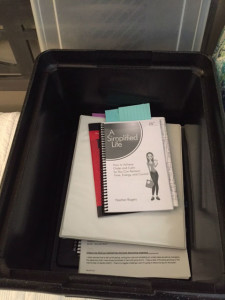 Are you exhausted yet? Just talking about this process is wearing me out! This has been my 40-hour per week job on top of my first 40-hour per week career as a professional organizer. I have literally read my own book 200+ times.
It has all been worth it! Writing a book has been a dream of mine for many years (I didn't even tell you about the writing class I took at Emory a few years back). In forty days or so, I will have my printed book in my hands. I will have a book launch party,  sell the book on Amazon and Audible, do book signings and attend book festivals as an author! If you share the same dream, my advice is go for it! Let me know if you have any questions along the way.
Coming in August 2016 – Pre-Order your copy here!
Heather Rogers founded Simply Organized to help people simplify their lives. Heather and the Simply Organized team can help you organize and declutter your home or office. Heather is also available for personal organization and time management coaching as well as speaking engagements. She serves as Director of Professional Development on the board of the Georgia NAPO chapter. Follow us on Twitter @SimplyOrgYou and on Facebook @SimplyOrganizedYou.