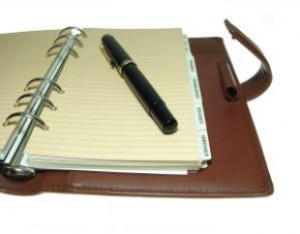 So today was Groundhog Day and I presented my time management tips and tools to a group at the East Cobb Library. For those of you unable to attend, I'm giving you the handout my audience received. I will also be posting a link to the presentation video soon. Please contact me for any questions or help 404-825-2105.
TIME MANAGEMENT TIPS & TOOLS:
Drop Zone:
Create a space near the entry of your home for your family calendar, keys, hooks for backpacks, charging station for cell phones and iPad, baskets for shoes and a mail center.
Every night before bed, make sure all homework is in backpacks and all items in drop zone for the next morning. You can also lay out clothes, prep snacks & lunches night before.
Calendar:
Have a family calendar (monthly or quarterly) displayed somewhere so everyone can see it easily.
Color code it for each family member and put everyone's activities on it each day (try to pick one day per month for the family to sit down and fill out the calendar for the next month). Make sure the bus schedule, school activities, permission deadlines and all after school appointments are on the calendar.
If you prefer electronic, use a system that can sync with your spouse or kids and update it regularly.
Routine:
Set up a weekly routine for yourself and your family.
Try to keep a set meal time, homework time, bath time, bed time and play time. Even if it doesn't happen every night, if you try to keep to a schedule, it makes your evenings and your mornings easier.
Cooking:
1.Weekly meal plan and grocery list
2.Cook several meals and freeze
More Tips:
Stop procrastinating: Set a timer to do 20 minutes at a time & Start with most difficult
One task at a time and complete
Multi-tasking (if you must: one physical and one mental at a time)
While pumping gas:
Clean out purse/ wallet/ car
Check e-mails and texts (return and delete)
While talking on the phone:
Fold laundry
Unload dishwasher
Clean out a drawer
Learn to say NO

When you say yes – you say no to something else
Time Saving Websites and Apps
www.ThredUp.com (10-80% / clean-up bag)
www.Unroll.me (unsubscribe to all sites or get one e-mail per day)
www.parents.com (chore charts and meal planners)
Doctor on Demand APP (24/7 access to physician)
Groove Book ($2.99 for 100 4×6 photos printed)
TIME SAVED USING TIME MANAGEMENT TOOLS:
Getting organized = 7.5 hours/ week not looking for stuff
Planning (make a list, menu)= 10 hours/ week not wasting time (1 hour of planning saves 10 hours of doing)
Outsourcing & Delegating = 20 hours/ week spent on items you want to do
Websites & APPs = 18 hours/ week not couponing, re-reading junk e-mail or going to the doctor
TOTAL = 55.5/ week = 2886/ year = 8/ day