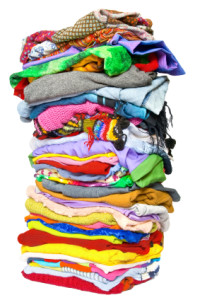 I get asked every single day about charitable donations. You don't want your stuff anymore and you can't seem to sell it so who should you give it to? Charities will pick up everything from furniture and clothes to dishes and décor. Most people have their favorite charities but they don't all take everything. Because I like to "keep it simple", I find making one call to one place who picks up almost everything, is the best way to go.
There is a website where you can find a list of charities who will pick up items at your home: www.donationtown.org. Most will need 1 week – 1 month notice to get you on their schedule. The only caution I will give you is not all charities will pick up all of your items. Remember, the charity has to sell your items at their store in order to donate money to the greater cause.
Items most donation companies will NOT accept:
Damaged furniture (scratches, mildew or stains)
Recalled items (children's car seats, cribs, bumper pads, etc.)
Mattresses
Under wear
Trash, paperwork, magazines, family photos
In the Metro Atlanta area where we live, the best place I have used is a thrift store who contributes to an abused women's shelter. They pick up just about everything (if it's in good condition) and they bring trucks and men to do the lifting. The thrift store is called Cheaper By The Dozen 5261 Buford Highway, Norcross, GA. You can contact Bruce Carter at 770-873-6058 to schedule a pick up.
So what do you do with items you can't donate? Their are tons of trash removal companies who will come to your home for a fee ($85-$600+). They take anything from old paint cans to whole house clean outs. Here are some companies in my area who can help:
Stand Up Guys 770-369-0305
College HUNKS 888-689-5999
Hullaway 404-380-9395
Need someone to shred your personal documents? They will also come to your house for the same price as taking it to the local office supply store!
A-1
770-795-9744
shred-it
877-747-3319
Have further questions or need help figuring out what to keep? sell? donate? or trash? Call us at 404-825-2105 or send us an e-mail: heather@simplyorganizedyou.com