Our Services
At Home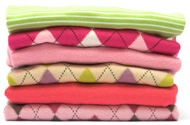 Simply Organized can help you make over any room in your home. Do you have enough space to park your cars in your garage? Are your kids' toys taking over your den, living room and bedroom? Having trouble finding clothes in your closet? Where did the lids to your Tupperware containers go?Whether in the kitchen, bedroom, family room, basement, or garage – we help you sort through the stuff, donate or sell the extras, and systemize your home to create more space, less stress, and more time for you and your family to enjoy each other.
At Work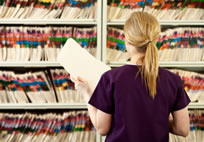 We also work with many businesses including physician offices, sales organizations and many others. We help business owners and their staff with every aspect of day-to-day activities — from filing systems and space planning to staff issues and employee motivation. Simply Organized also gives in-person or video conference speeches to your sales representatives to help them with time-management and work-from-home office organization.
Your Home Office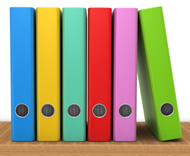 Working from home is a blessing and a curse. I should know since I have worked from home for fifteen years. It can be more difficult to stay on task and stay motivated if you don't have enough space for a home office in your home. Simply Organized can help you find space by optimizing what you have and maximizing vertical shelving. We can make your home office a place you actually want to spend the day in — with a place for all of your files, papers, reports and electronics so you can stay more motivated and less stressed.
Moving?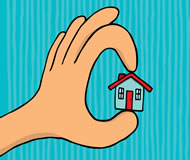 Moving is a very stressful time for most of us. Let Simply Organized help you sort, pack, store, donate and sell to get you ready for the movers. After you are in your new home, let us help you unpack and find the perfect place for all of your furniture and belongings. Simply Organized can also help you or your family member transition from your home into a smaller living space. We help you identify your important furniture and possessions, assisting you every step of the way – from selecting what you want to take with you, to setting up your new home. We complete the transition for you by finding you a mover who will take the upmost care with your valuables and by donating and/or selling the remaining furniture and other belongings. Whether you're going into a larger home or downsizing, we make sure everything is neat and organized from start to finish, ensuring you a stress-free move and saving you time and energy.
Should you hire a Professional Organizer? Click here to view our Organizer Chart…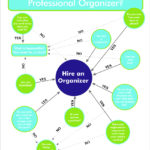 Know someone who could use our services, buy them a gift certificate by clicking the Pay Now button below!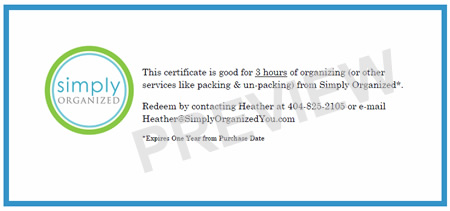 Need a Speaker?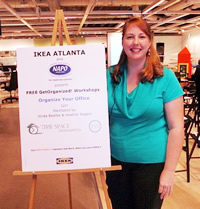 Heather Rogers is a professional speaker on work-life balance and time management. She loves to speak to groups about organizing and has spoken at IKEA, The Narcolepsy Network, Stein Mart, Keller Williams, MOPS, libraries, churches and to financial groups. Her programs on SIMPLIFY YOUR LIFE and ORGANIZING FOR ANYONE help people be more productive and less stressed, so they can spend more time doing what they love. Heather makes each topic fun and interesting.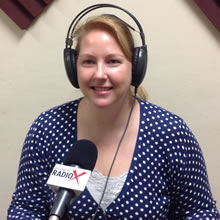 If you have a Mom's Club, Group Meeting, Sales Meeting or any gathering you need a speaker for, please Contact Simply Organized to check availability.
That's my Biz
Watch Heather on the TV Show BizLinks.TV

Reviews for Simply Organized as a Speaker
Description of Work:
Heather hosted three informative and insightful presentations for the Forsyth County Public Library system in the past year. One of the programs was presented to library staff, consisting of 150+ employees and focused on work life balance and time management. The other two programs were designed for public programming focused on getting organized, simplifying our lifestyle and getting our families school-ready.

Member Comments:
Participants of both the staff training and public programs gained new knowledge and tips to better manage time, declutter and organize stuff and adapt healthier lifestyle choices. Emphasis was placed on redirecting focus on the people and areas of our lives that matter most.

Heather introduced creative and efficient ways to transform our spaces both at work and home to complement our busy lives. Using common household items, Heather shared new and innovative ways to repurpose these items to organize all our stuff. During the staff training segment, Heather fielded a wide variety of questions on work-life balance, meal preparation and decluttering our minds and spaces. She is well-informed, open-minded and highly proficient on all areas of organization. So many of us rely on technology to navigate each day, and Heather was well-versed on helpful apps and websites to declutter and streamline our lives.

We will definitely invite Heather back again to share her knowledge and empower our community to transform their lives for more organized, simplified and healthier living!

Overall A
Price A
Quality A
Responsiveness A
Punctuality A
Professionalism A

Jennifer Kovac
Information Services Supervisor
Cumming Library
Forsyth County Public Library
(678)513-9393
www.forsythpl.org
Heather,
Just wanted to thank you again for an awesome program. Everyone loved  you and the information.

What the participants liked about Heather's "Simplify Your Life" program:
All the tips, Loved the items she brought for us to see, Helpful tips, Demonstration products, Organizing tips and websites, This program was great for young families, Good ideas, Everything!, Very informative and good, Loved this instructor.

Angela Glowcheski
Branch Manager, Spout Springs Library
Hall County Library System
770-532-3311, ext. 198
aglowcheski@hallcountylibrary.org
Click here to see many more Testimonials from satisfied clients…