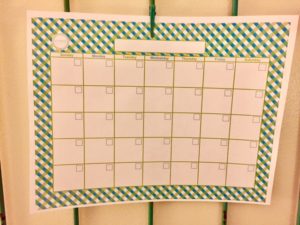 Calendars: Finding "The One"
One of my top time management tips is to fall in love with your calendar.
A lot of us neglect our calendars, having an on again off again relationship. Let's face it. If your calendar were your significant other, they would have kicked you to the curb long ago.
Just like you wouldn't marry the first person you meet off the street, you need to find a calendar that fits your personality and lifestyle.
If you are currently flying solo there are many options for calendars that will make you say "I do."
If you are a big picture type, a paper planner or paper wall calendar might be right for you. Paper calendars let you see your whole month or week at once. This option also allows you to express your creative style with colorful pens and stickers.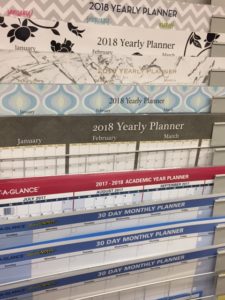 If you prefer a more high tech solution, a digital calendar may be for you. These come in many forms from online systems to smart phone apps. Digital calendars are great if you need to sync across multiple systems and platforms, such as your smart phone and work computer. Digital calendars also make it easy to set up recurring appointments.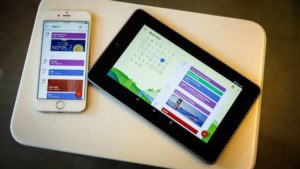 For those of you who are part of a couple or a family, you will want to go with a calendar option that everyone in your household can access.
Dry erase calendars are very popular for families and can be posted in a central location for all to see.
You might prefer a shared digital calendar such as the calendars by Apple and Google, where you can invite others to see what's on your schedule and multiple people can add events.
Both options can be color-coded for each family member. This let's you see at a quick glance who has what commitments for the week.
Having a hard time choosing? For you commitment-phobes out there, it's not considered cheating to see more than one calendar at the same time. For instance, you can use a paper calendar for long-term planning and a digital calendar you can access from your phone for scheduling on the go.
Ultimately the best calendar for you is the one you will use. You won't know what system is right for you until you play the field and find one with the right chemistry.
So, go ahead and take the plunge. I can guarantee there's a calendar out there that will be the perfect match.
Want more help with your time management? I offer coaching and I have an online course coming in September 2017 called Simply Fabulous. Watch for more information on my Facebook page SimplyOrganizedYou. Not on Facebook? That's ok, send me an e-mail or call me for more information heather@simplyorganizedyou.com 404-825-2105