About Simply Organized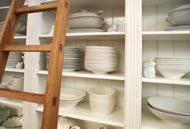 Simply Organized was founded to help people simplify their lives.
Our typical client usually feels overwhelmed in their home or office, or wants more time in their day and less stress in their lives. We specialize in helping people who work from home, anyone who is getting their home ready to sell, needs packing or unpacking help and in time and routine management coaching. We serve the Atlanta metro area, including Cherokee, Cobb, Dawson, North DeKalb, Forsyth, North Fulton, Gwinnett and Hall.
Our Team
The Simply Organized team has the training and skills to help you organize everything from your hectic schedule, family, home and office in all metro Atlanta areas. We only hire experienced professional organizers so you can be certain anyone from Simply Organized knows how to de-clutter, sort, pack, unpack, pre-stage and help with spatial planning.
What Does an Organizer Do?
Simply Organized will help you go through your clutter and come up with a system that works for you and your family. We all have too much stuff. Our goal is not to come in and throw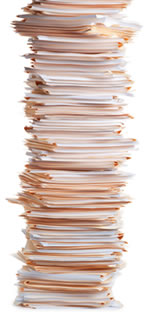 away everything you own. Instead, we want to make the things you have and the space in your home work for you. We do that by sorting, donating or selling any extras and then creating a system in each room so everything has a "home" or its own place.
Let us solve your problems A to Z. Need help selling items on Ebay or Craigslist? No problem, we can do the research and price items for you as well as take photos and post them. We can help you find a contractor, mover, painter, etc. Have other questions or problems, let us know, we are happy to help!
Our goal is to make your life easier. Let us make your home and work into a place that is peaceful, clutter-free and stress-free!
Need a speaker for a group, conference or meeting? Simply Organized has many interesting presentations that can be customized for you, your group, or your business.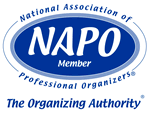 Call 404-825-2105 to discuss your particular needs, or contact us to get organized!